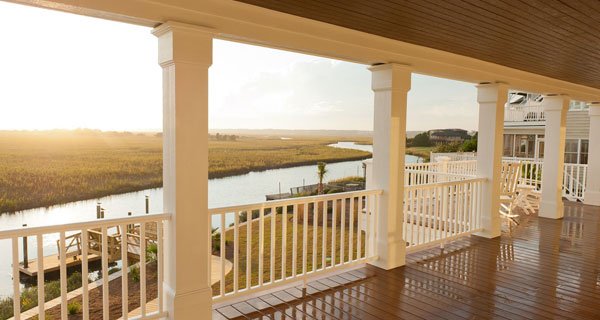 Award Winning Homes
We have been blessed to build beautiful homes for the best clients in the world.  If that weren't enough, many of these same homes have been singled out for regional and state recognition.
A house is not a home unless the occupants make it so…  All of our homes are award winning because the best clients in the world allow us to build them.
Testimonials
Thank you for building us such a beautiful home. The quality inside and out is unsurpassed. We knew when it was finished the house would be wonderful, but it has exceeded our expectations.
Larry & Marie Vazzana
Ocean Ridge Plantation

Luke was very easy to work with. He listened to my wishes, made good suggestions, and was agreeable to making changes at the last minute. The work has been of the highest quality.
Patsy Baker
Holden Beach
From the Blog
What a fantastic way to spend the fall of 2013!
We welcomed several thousand visitors to our 7,500 + square foot, ocean front entry this year.  The weather was perfect!  We actually had to track down a group that had made themselves at home on one of the many upper decks.  They were chatting away and almost got locked in with the security system on.  They reluctantly left and promised to be back the next day.  And they were… along with a myriad of other fine folks…